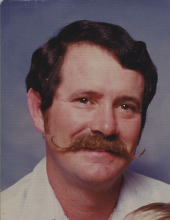 Obituary for Frank Richard Madden
Frank was born in Lynwood, California, during his parent's vacation from their usual home in Wyoming. He was the son of Edward Leonard Madden and Margaret Evelyn Harper Madden.

A few years after his birth, he and his father moved back to Lynwood from Wyoming. After Ed went to work for Rancho Los Amigos Hospital, they moved to Downey where Frank grew up and graduated from Earl Warren Senior High School in 1966. In 1967, Frank volunteered for the draft and joined the U.S. Army. Following basic training and AIT, Frank went through NCO school and Jump School. He was assigned to the 82nd Airborne Division and served in combat as a platoon sergeant in Vietnam in 1968-1969. Although he never talked about many of his platoon's battles, he was awarded the Bronze Star for his service.

Following his discharge, Frank went on to hold many diversified jobs in southern California, many involving industrial manufacturing, warehousing, materials delivery and carpet and vinyl floor covering installation. He attended the Gemological Institute of America, Santa Monica, graduating in 1979 with degrees both in colored stones and diamonds. He spent several years enjoying his work in the jewelry industry, preparing jewelry appraisals for customers as well as front counter sales.

On February 29, 1980, Frank married his best friend and forever love, Wilma Joye Carter. Together they had a son, Robert. In 1989, Frank and Wilma decided to leave Southern California for the Redwoods and Crescent City, giving Robert a much different environment to grow up in rather than the "big city". After another stint as a carpet installer, Frank finally found employment with the County of Del Norte, first as an Animal Control Officer, and a year later, transferring to the County Road Division as a Road Maintenance Worker. Frank loved driving the Road Division dump trucks and spent the next 15 years enjoying doing so before retiring in 2009.

His retirement gift to himself was the acquisition of a Harley Davidson motorcycle and he spent many happy days riding around Del Norte County, as well as taking several long rides with Wilma to Sacramento and Southern California to visit friends. Unfortunately, health issues over the past few years made it impossible for him to continue riding, and enjoying, his motorcycle.

Frank is survived by his wife, Wilma, and son, Robert, mother-in-law Joye Carter, as well as his cousin, Evelyn Moen and her children and grandchildren. He was preceded in death by his father, Edward; former step-mother Barbara; mother Evelyn; half-brother, Alan G. Amyrauld; and step-father Wally Woznicki.

Please come and join us to share happy memories of Frank at his Celebration of Life services.

Frank's ashes will be inurned at a future date at Rose Hills Memorial Park, Whittier, CA.

The family requests that in lieu of flowers, our friends consider donations to either Alzheimer's Research, or the American Lung Association.
Previous Events
Celebration of Life
V.F.W. Hall
810 H Street
Crescent City, CA 95531