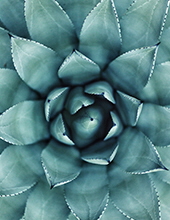 Obituary for Gloria Nelda Brown
Gloria Nelda Brown was born February 28,1925 and passed away September 23,2017, in the afternoon on a sunny day, at her home she lived in for 49 years. She was 92 years old. She was born in Humboldt County and lived most of her life in Del Norte county. She was a kindergarten aide at Joe Hamilton for 17 years, working until she was 70 years old. She loved small children and had a natural inclination to interact in a fun way with children. She would play with children in grocery stores all the time.

She had lived at Shangri la Trailer court for 49 years, so her neighbors and landlord, Judy Bittner and her daughter were some of her closest friends. She walked a mile each day while greeting her neighbor and their dogs. She loved dogs and would make adu about them. So our wiener dog, Oscar Meyer wiener, is missing his usual cooked and hand feed hot dog.

She lived in Klamath, Ca as a child prior to the '64 flood. She has many fond memories of her friends who were mostly loggers. A wife of a logger is a storyteller's paradise. The who cut the "largest redwood tree" stories would ensure around coffee and crumpets. Laughter as early as 4 in the morning could be heard in belly laughing style.

She lived along the Klamath river and survived 4 floods. She was a member of the Yurok Tribe and was the Grand Marshall a couple of years ago. This was one of her highlights in her life. Her brother, Joe Pitt and sister in law Bev Pitt greeted her at the end and enjoyed her pride in being a Yurok Tribal member. Their humor and love for each other was always.

Her daughters, Darlene Pierce, Jill Macedo and Rita McDonald Wafler are her living children with her son, Floyd McDonald and Rae Ernestine Sullivan passing in prior years. Her grandchildren are her pride and joy. Barbara Douglas; great grand, Christina Douglas, Jennifer Kent; Michael Cox, great grand Johanna and Cami Cox, William and Jeff Sullivan, and great grandchild Miguel Burris; Jeremy and Jay Macedo, great grandchildren, Lino and Mason and grandchildren Floyd and Robert Wafler.

She has four sisters, numerous nieces and nephews too numerous to mention.

Her family was her most important part of her life. She was always so generous with her children and grandchildren. She was a humorous and fun person to spend time with during her life.

She had many friends and family, too many to mention but always know our family have not forgotten the love you gave to our mother. She will be remembered for her love dished out with practicality and wisdom. Always humor being the final cherry on the top.
Previous Events
Graveside
I.O.O.F. Memorial Cemetery
400 Cooper Ave.
Crescent City, CA 95531
Cemetery Details
Location
I.O.O.F. Memorial Cemetery
400 Cooper Ave.
Crescent City, CA 95531