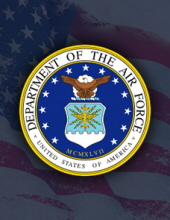 Obituary for Stanley Thaddeus Zakowski
Stanley T. Zakowski, 83 of Brookings, Oregon passed away surrounded by his children on September 29, 2017 in Crescent City, CA. He will be remembered for his humor, his love and compassion for animals, watching sports, cooking, gardening and studying geography. Stan was a proud patriot and a US Air Force veteran. He was also an avid stamp collector but his true love and passion was the ocean and fishing. Brookings, Oregon was his paradise.

Born in Poland on March 19, 1934, he was the son of Stephan and Antonia Zakowski.
Stanley is survived by his two sons, Mark Zakowski and wife Cheri of Eagle Point, OR and Tom Zakowski of Eagle Point ,OR, daughter Teresa Johnson of Broomfield, CO and 7 grandchildren Erica, Brandon, Tyler, Colton, Casey, Chloe and Chris.

He will be missed dearly by his family and friends.
Events