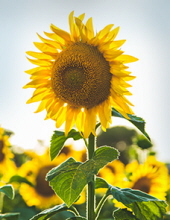 Obituary for Cecile "Cece" Marie Mayer
Cecile Marie Mayer

Our beloved mother, wife, sister and friend, Cece Mayer, passed away peacefully at home on February 10, 2018 after a battle with cancer. She was 81. Cece was born and raised in Arcata, CA to parents John and Marie Carvalho. She is survived by her adored husband of 55 years, George Mayer, her daughter, Cindy (Peter), grandchildren Nicole and Kevin, and her "adopted sons", Josh and David. She also leaves behind her sister, Dolores Rogers (Bill) and brother, Richard Carvalho (Charlotte) and numerous nieces, nephews and other relatives. She was preceded in death by her parents, her son, Loren, her brothers John and Ray, and her sister, Mary.

Cece resided in Crescent City since 1958. She worked in retail for 20 years. Cece was a cashier at Safeway and later owned an apparel shop in town. She was an avid gardener and took pride in her beautiful blooming backyard. A fun weekend found her at the casino for breakfast and a few hours at the machines.

Cece was happiest when she was with family and friends. The door was always open at her home and she greeted everyone with a warm hug and welcoming smile. She was a wonderful cook and an assortment of delectable pies, cakes, cookies or other goodies could always be found on her kitchen counter, and the candy dish was never empty. Cece had a big heart and there are many among her family and friends who can attest to her unselfish, loving, loyal and supportive ways. She was intelligent and had a delightful sense of humor. Cece was quick to smile and laugh, outgoing and always making a new friend. She believed in people and helped many believe in themselves. Her nurturing soul will be greatly missed by all who knew her.

The family extends its heartfelt gratitude to the excellent care and compassion she received from her niece, Naomi Joslin, friend, Micah White, and from Kathy Mize and the staff from Resolution Care.

At her request, no service is planned. In lieu of flowers, Cece's family asks that you consider a donation in her memory to Resolution Care, 2440 23rd Street, Eureka, CA 95501.
Events