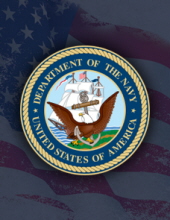 Obituary for Francis - Walmer
Frank Walmer, 91, of Crescent City went home to his Savior April 6, 2018 following a stroke and a brief stay in Rogue Valley Hospital.

Born Francis L. Walmer on July 20, 1926 in Marysville, WA he attributed his long life to "doing a man's work" in the Washington apple orchards from the time he was 12 until he joined the Navy Oct. 7, 1943. One of the most memorable jobs in his Naval career was serving with the Lighter-Than-Air Division as part of the advanced party on ground handling of airships.

Following his retirement from the Navy in 1959 Frank and his wife Grace lived in Garden Grove, CA where he worked for the Post Office and Police Reserve, eventually settling into a career with the California Dept. of Motor Vehicles. Frank worked in several locations before settling in Crescent City in 1978.

Frank thought Crescent City was one of the most beautiful places he had ever visited and over the years he enjoyed many activities in the community including, the garden club, bird watching and fishing. He was an active member of the First Baptist Church and Pelican Bay Evangelical Free Church where Frank used his skill in building and wood-working to honor Christ.

Frank is survived by his children Barbara McGraw and Daryl Scot Hall of Lockport, NY and was preceded in death by his wife of 53 years, Grace I. Walmer.

There will be a pot-luck lunch to follow after services.
Previous Events
Celebration of Life
First Baptist Church
1295 G Street
Crescent City, CA 95531