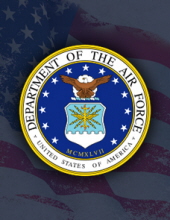 Obituary for John Richard Grossi
John Richard Grossi, 79, Crescent City, passed away on May 10, 2018 after surgery. He was born January 20, 1939 in Napa, California.

He is now with his beloved wife Dorthy Grossi.

John is survived by his daughter Zina Kirtlink and her husband Rob granddaughter Elisha and grandson Zechariah Kirtlink and step-granddaughter Angie Shields. Survived by Step-daughter on mother's side Carolyn Peters Granddaughter Sondra Berchtold, Annette Hoffman, Elizabeth Peters. He had 15 great grand children total and 1 great great grandchild and another on his or her way.

He took great pride serving in the Air force loved his America. Dad was hard working, retired from PGE as a lineman.

He loved fishing and spent a great deal of his life preparing for the time he could be on the water.

His other hobbies were shopping at the flea markets and garage sales for hunt to find that special treasure to add to the collections.

John was orderly and took great pride in organization and having the right tool for the job
He loved helping his beloved wife make their home and yard a place of beauty. Dad was never a quitter even after 5 back surgeries, cancer, a stroke and even widowed. He never stopped providing for his family and high respect for the hard working men and women. He had difficult up bringing which made it a challenge to his fatherhood, but Dad had a kind tone when he said I Love You. He was a great dancer Mom and he would light up a dance floor. He could be quite charming and attentive when he opened up.

Dad always looked to the future with plans of better days which made him an optimist.

Now Mom and Dad are together again dancing with the stars.

He was loved by all who knew him personally.

Good bye for Now.

Garage Sale John.
Previous Events
Graveside
Del Norte County Veteran's Cemetery
400 Cooper Avenue
Crescent City, CA 95531